About UsTentang Kami
PENABUR Kelapa Gading – Primary Department is designed to meet the needs of leading students by Implementing Cambridge International Examination Curriculum and National Curriculum. We are also provided by international standard learning facilities such as Olympic sized swimming pool, library, futsal court, ICT and Science Labs, art room, language room, meeting rooms, spacious auditorium and many more.
Vision
Our vision is to create a Christian-Valued based school community where children learn to appreciate and be proud of the National Culture, excel in academic and non-academic potential as well as technology that will stimulate them to be life-long learners, to actively participate in and make a positive impact in global world.
Mission
To implant strong Christian Principles through Religious Studies and Character Building to ensure a high integrity in students.

To build appreciation and pride towards the National Culture.
To create an active creative as well as innovative learning environment.
To provide an excellent curriculum which challenges students to reach their maximum potential in a conducive learning environment.
To prepare students to be a skillful and wise IT user.
To prepare young people to meet the global challenges of the 21st century.
Sekolah Dasar PENABUR Internasional didirikan untuk memenuhi kebutuhan siswa dengan menerapkan Kurikulum Cambridge International Examination dan Kurikulum Nasional.  SDK PENABUR Internasional  juga dilengkapi dengan fasilitas-fasilitas berstandar internasional seperti Kolam Renang dengan ukuran olympic, Perpustakaan, Lapangan Futsal, Laboratorium Komputer dan Ilmu Pengetahuan, ruang seni, ruang bahasa, ruang pertemuan, auditorium dan banyak lagi.
AdmissionPSB
Student's enrolment for academic year 2016-2017 starts  today,  28th of September 2015. For further information please contact our school administration officer at 021-45840601.
To enroll online click here.
Social Media Links
   Penabur Kelapa Gading -Primary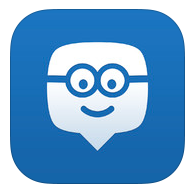 Students' Learning Management System
Penerimaan Siswa Baru untuk tahun pelajaran 2015-2016 dimulai pada tanggal 1 Oktober 2014.  Untuk informasi selanjutnya dapat menghubungi kami di 02145840601
From The PrincipalDari Kepala Sekolah
Dear Parents and Pupils,
Welcome to PENABUR Kelapa Gading.  This prospectus aims to answer the questions you may have about how our school is organised and to help you understand more about Penabur Primary School.  The school welcomes children with a range of backgrounds, abilities and talents.  Within our happy and secure atmosphere, children are valued for themselves and will experience a wide range of balanced learning opportunities which will help them grow independent.
Our curriculum is based on the Cambridge Primary International Programme (Cambridge Centre ID.137) and the National Curriculum.  We are extremely enthusiastic and dedicated to the approaches and philosophies as they directly supports our schools mission to inspire, educate and enlighten.  The frameworks aim to develop inquiring, knowledgeable, and caring young people who help to create a better and more peaceful world through intercultural understanding and respect.
Education is a partnership between school and home and we would like you to support our aims and endeavors for the benefit of the children.  Parental involvement at PENABUR Kelapa Gading is always welcome.  Your child's Homeroom Teachers will provide you with further information specific to their year level during orientation and updates will be provided throughout the year.  Should any issues arise, the first port of call should be your child's Homeroom Teacher, as they are most often in the best position to offer assistance.  We look forward to you and your children beginning a long and happy association with us.
Kind Regards,
Ms. Minar H. Pakpahan, M.Ed
Principal
Minar
Bahasa Indonesia –
Give instruction to a wise man, and he will be yet wiser: teach a just man, and he will increase in learning. - Proverbs 9:9
From The Blog
PENABUR International school, Kelapa Gading campus as a host of CIE training on November 14-15, 2013 for Primary (Math, English and Science) and Secondary 1 (English and Science).
Primary students performance traditional dance Ondel-ondel and traditional music, Angklung in Opening Ceremony.
Sekolah PENABUR International, Kelapa Gading menjadi tuan rumah pelaksanaan CIE training pada tanggal 14-15 November 2013 untuk Primary (Matematika, Bahasa Inggris dan Science) dan Secondary 1 (Bahasa Inggris dan Science).
Siswa-siswi dari Primary menampilkan tarian Ondel-Ondel dan permainan musik Angklung pada pembukaan pelatihan Cambridge.
Read More